For our final activity I started the off with this……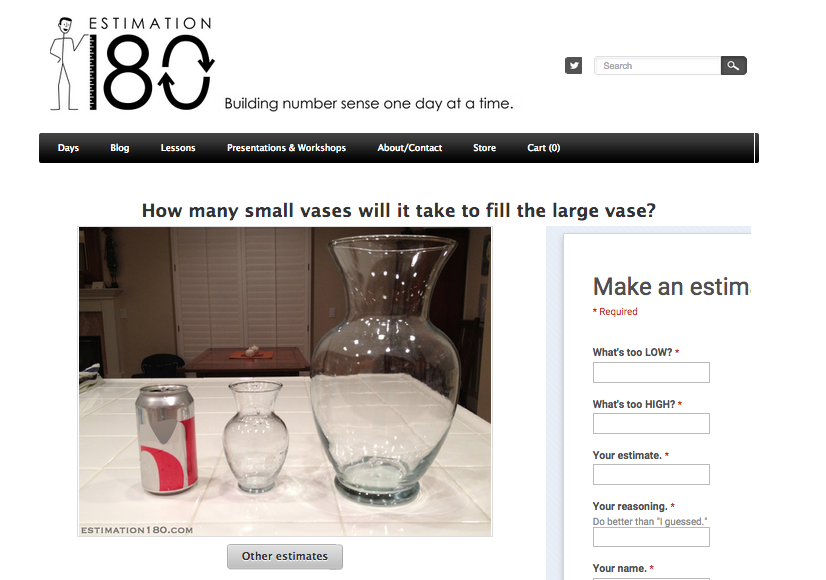 we filled in too high, too low, and best guesses! Then we checked the answer…..
Completing this challenge got the students pumped and hooked into doing some math on our very last days of class (especially with some students exempted from the final exam). Our final assignment is to …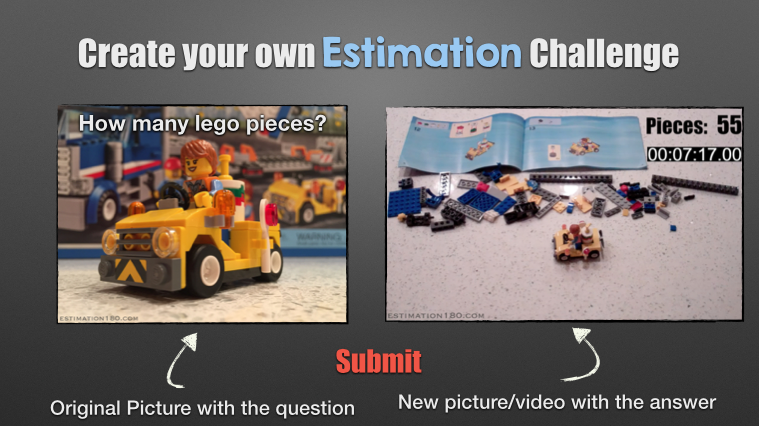 We got out the iPads and I let the kids work….. here is what a few came up with:
A lot of kids did water filling or post it note covering estimates. Some kids ended up making an all-out 3 Act math problem.
Zack
How many caps will fill the marker?
Estimate & Answer

—————————————————————————–
Alexis
How many cups to fill the shape?

Answer:

—————————————————————————–
Meghan
A 3- act task in Explain Everything:
How many post-its will cover this triangular wall:
Act 1: She put a photo and a small video in Explain Everything to start us off.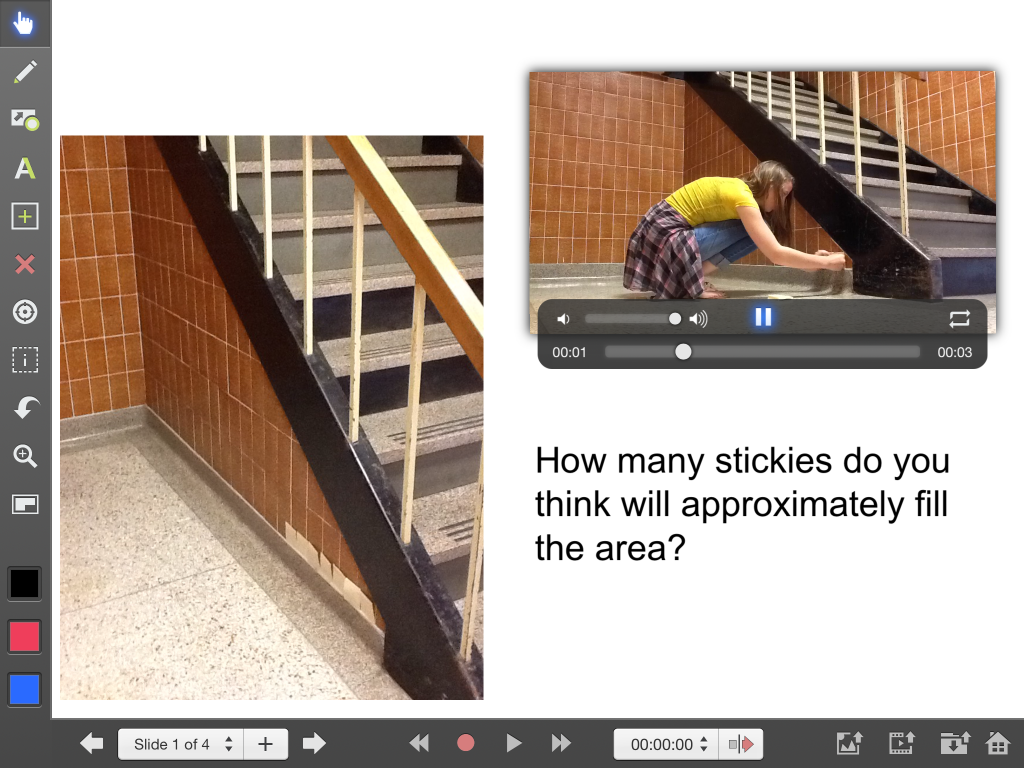 Act 2: She provided us with a little more info after we made some guesses.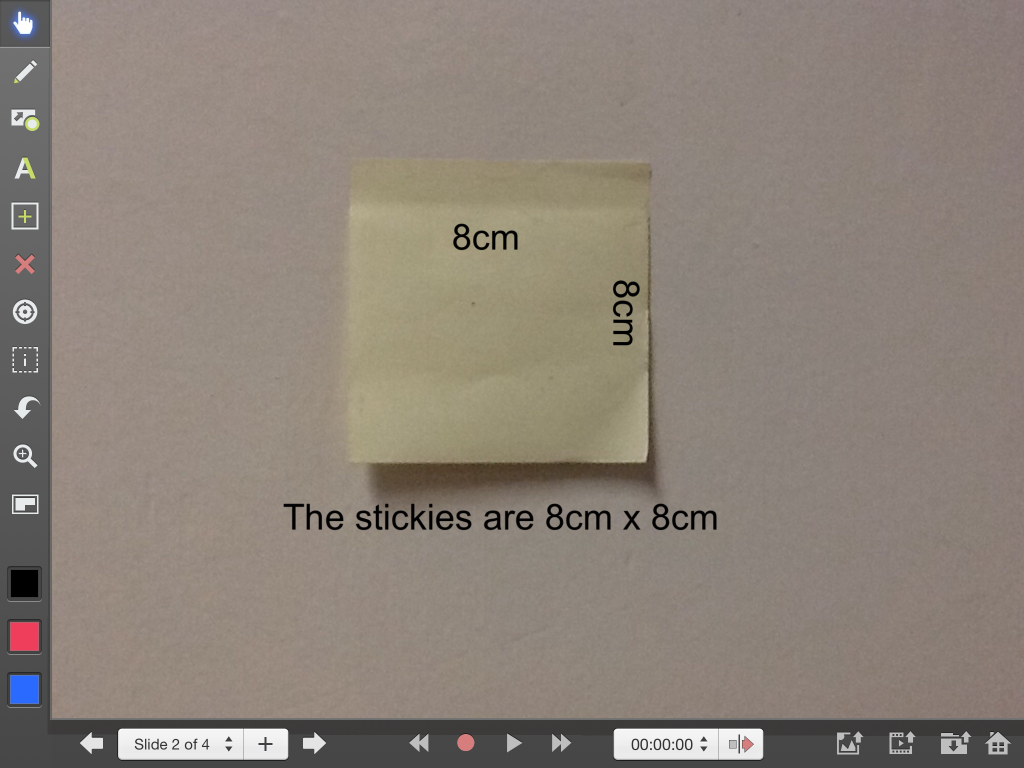 and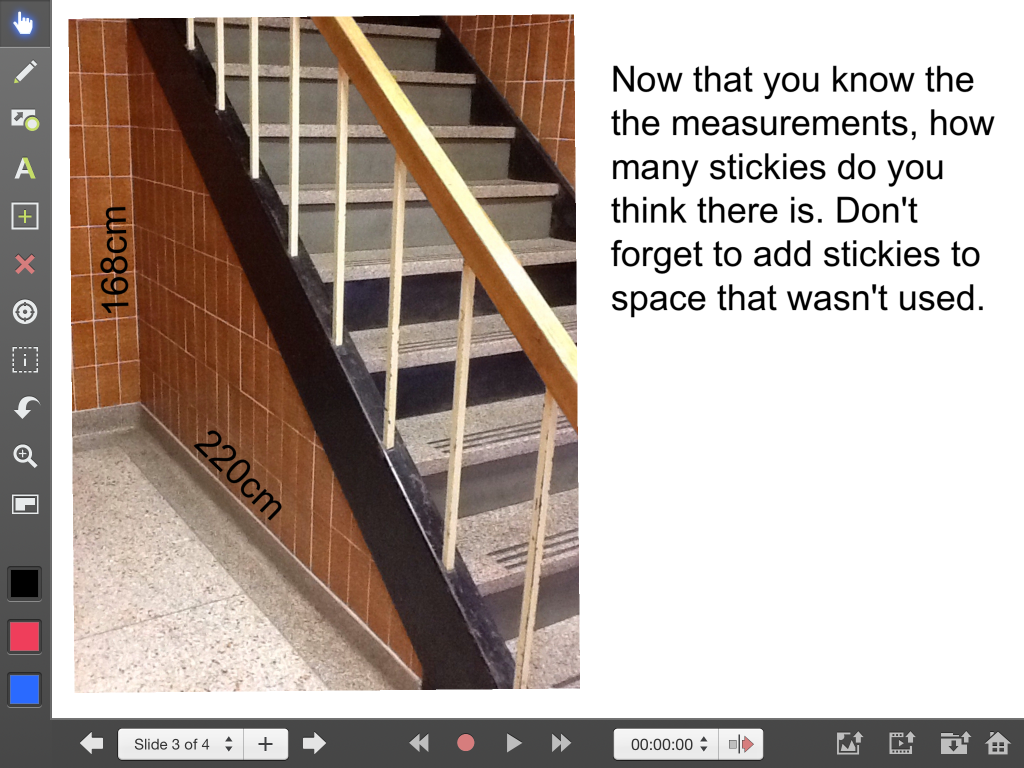 Act 3: Made a time lapse video and provided a screen shot with the answer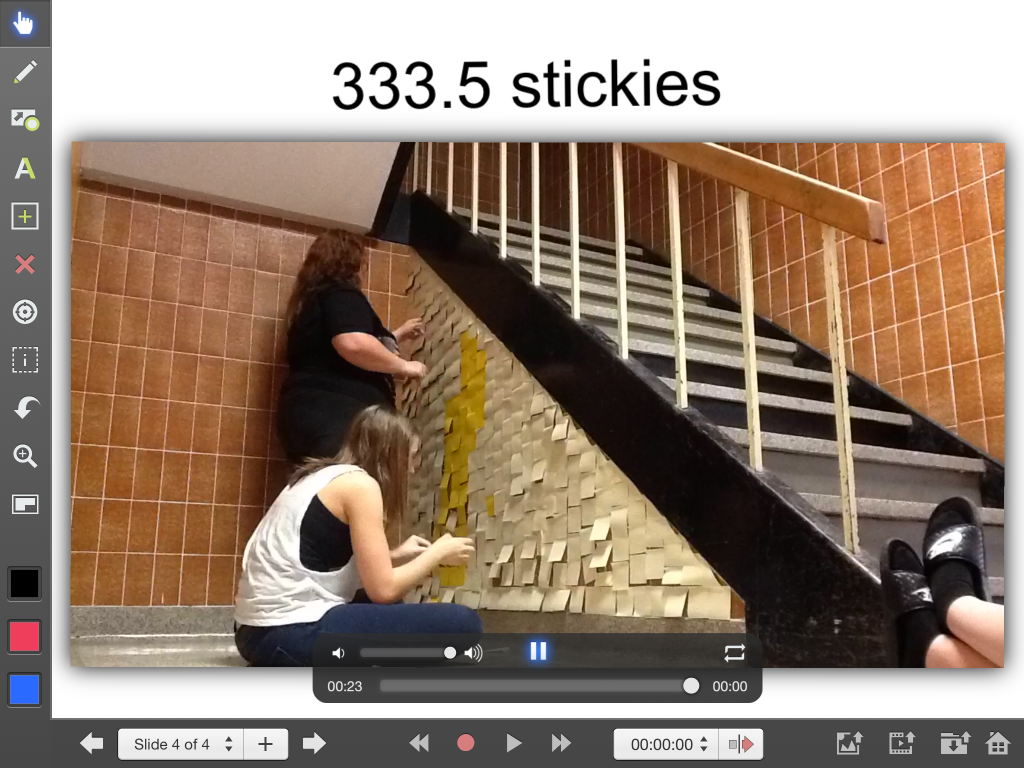 Grab her Explain Everything File here
—————————————————————————–
Tiana
How many stickies to fill the door window?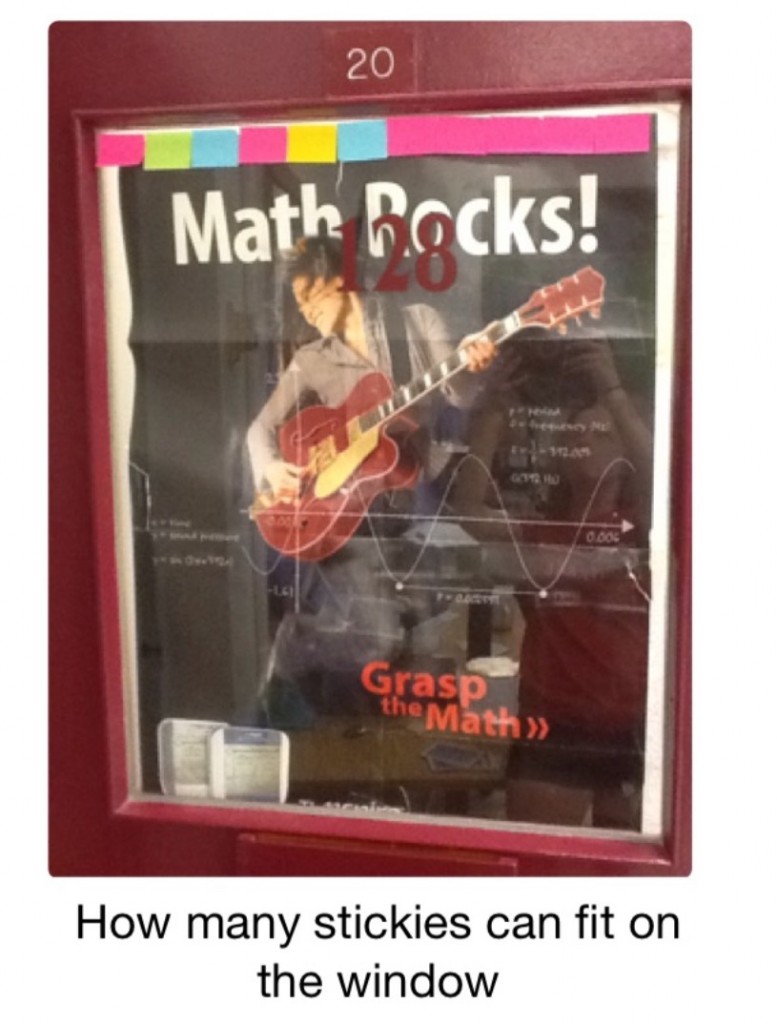 And hit us up with a time lapse video for the answer:
—————————————————————————–
Celina
How many water bottles will fill the hexagonal prism?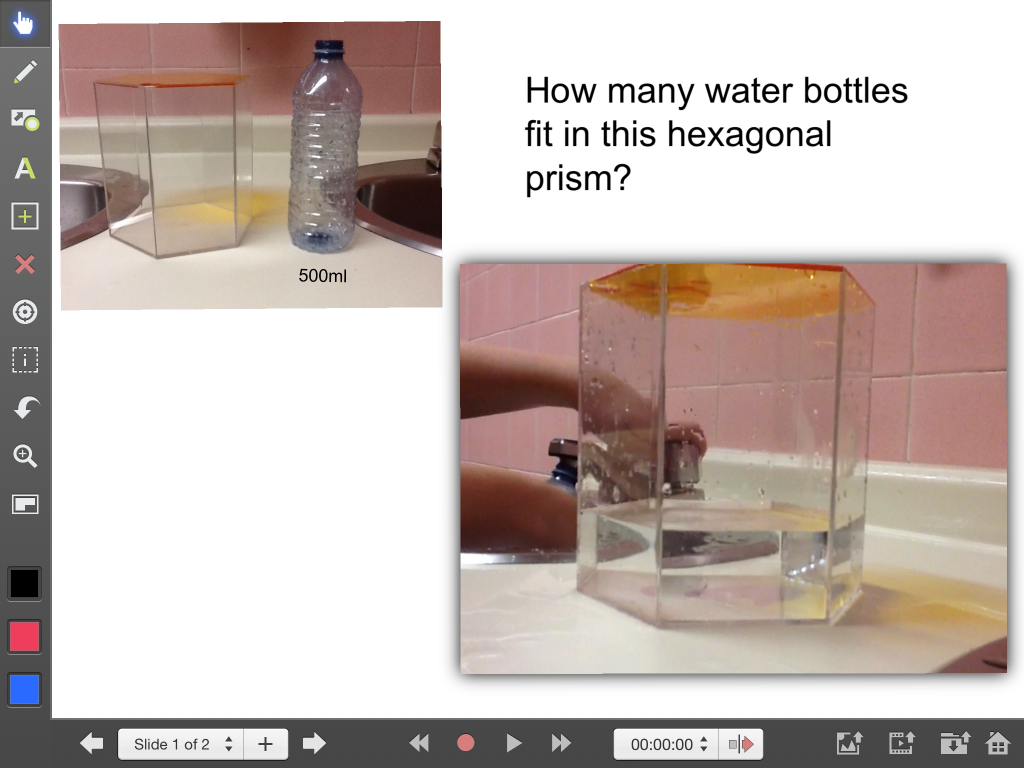 and the answer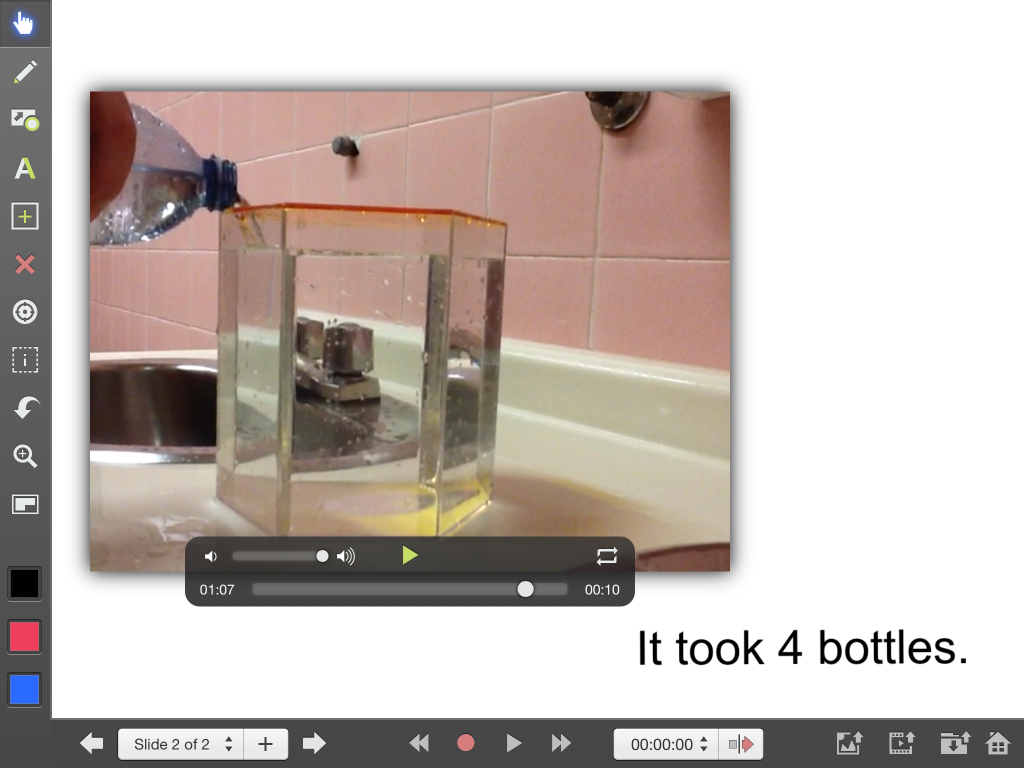 Watch the water fill up by grabbing her Explain Everything File
A fun last few days….and I've got some new estimates for class next year.